In the modern production plant designed as a large open space, all the departments work in synergy to provide an efficient, precise service.
The process begins with the design and creation of a prototype on a dedicated production line, and continues with the industrialization of the product once the sample has been approved for production.
Cutting – which can be automated or manual depending on the product specifications – splitting, skiving and bonding of the various components are all carried out in-house. The company also handles assembly, manufacture, final testing and packaging.
The quality and compliance of every stage of the process are guaranteed by a team of experts who put passion first, always aiming for excellence. This passion represents the added value of the Made in Italy label around the world.
Alba's research and development team continually monitors key techniques and technologies to optimize production processes. Meticulous research and the implementation of new technologies are considered a top priority to guarantee the efficiency and quality of products.

In addition, Alba's research and development team devotes the same exacting attention to sourcing the best materials and accessories. Through a trusted network of specialist suppliers, the company ensures it uses only top-quality materials which give its products an enduring luxury look.
Alba's modeling and sampling department is where the client's project is scrutinized in minute detail to ensure even the most specific requirements have been met. A multilingual team is dedicated exclusively to the client, working closely with them to fully understand their requirements and translate them into high-quality products.
Using computer-aided design technology (CAD), the Alba team turns the client's ideas into actual prototypes and samples. This approach allows the client to view and assess the product during the development stage, facilitating any modifications and optimizing the end result.
Alba carefully manages the purchasing and checking of materials, using state-of-the-art machinery for cutting and preparation.
The company devotes particular attention to materials acquisition: thanks to a stringent control process, each material is carefully checked to ensure it complies with Alba's standards of excellence.
Once purchased, materials are processed using state-of-the-art machinery which allows extremely high-precision cutting and preparation. This technologically advanced approach guarantees optimal results and efficient processing, all in line with the requested production times.
Quality control is a fundamental part of the Alba production process. The main aim is to identify and monitor product quality standards to ensure compliance with the client's specific requirements.
Through systematic testing and inspections, quality control covers every stage of production, from selection of materials to the finished product. This rigorous and exacting process ensures every item meets Alba's quality standards and the client's expectations.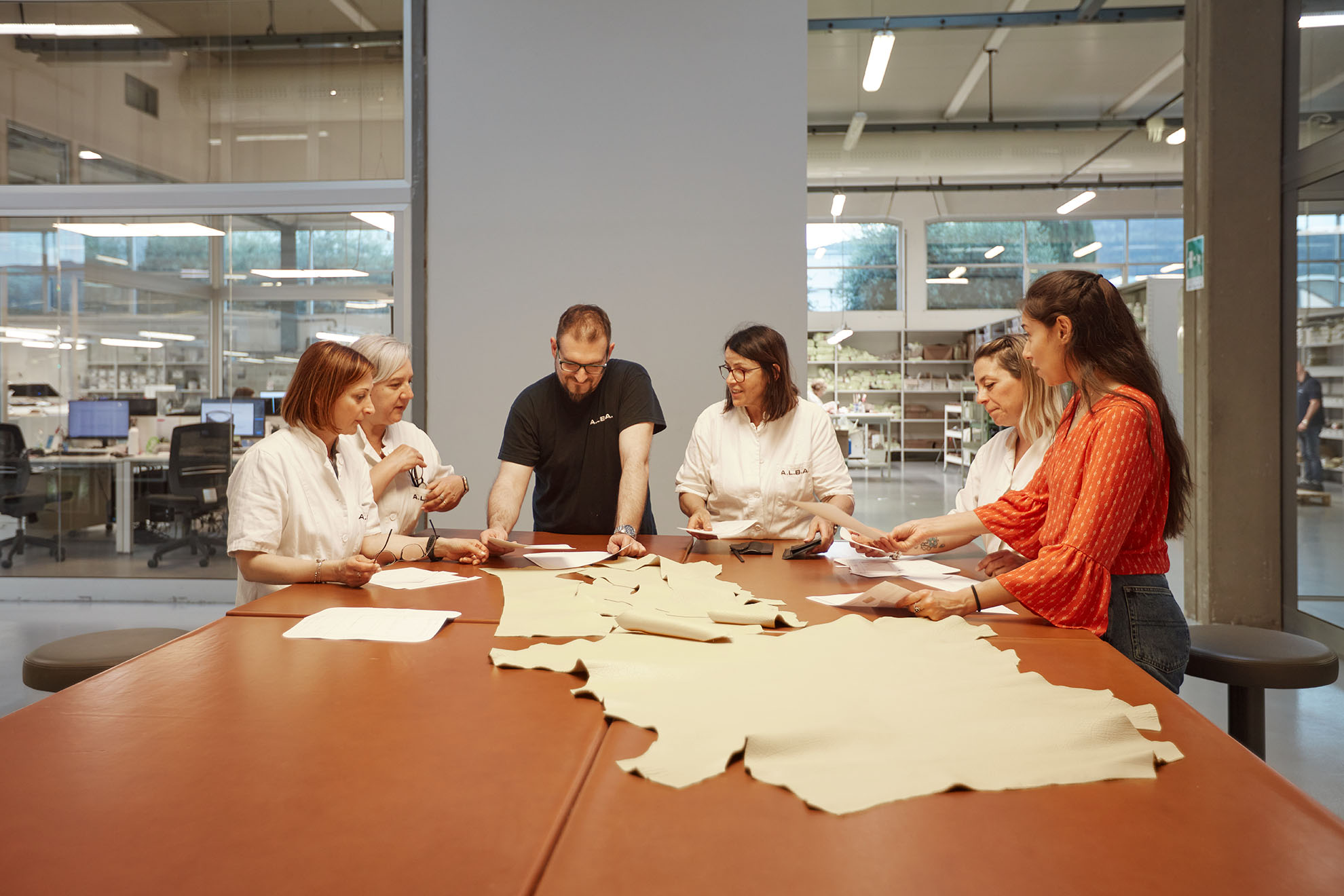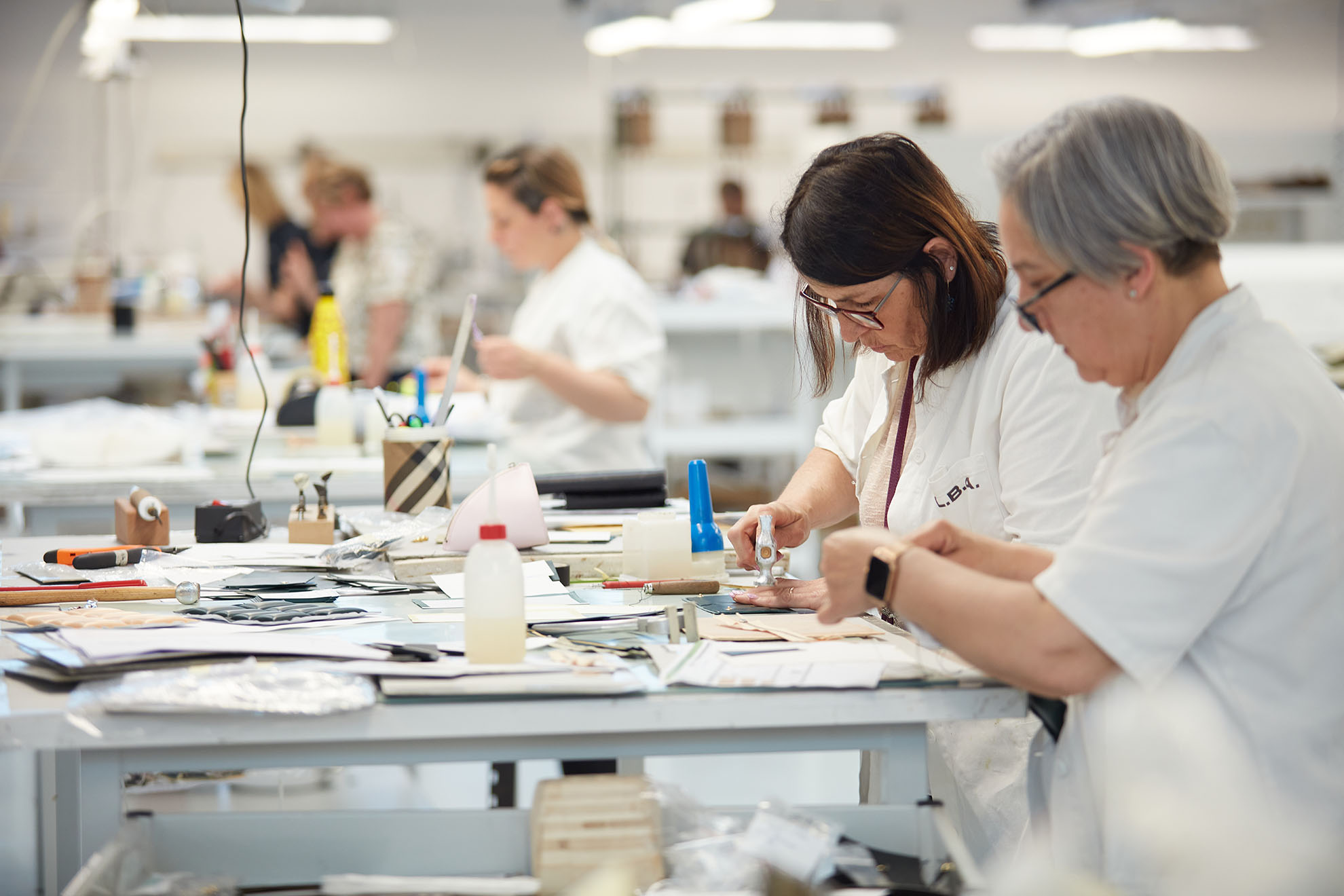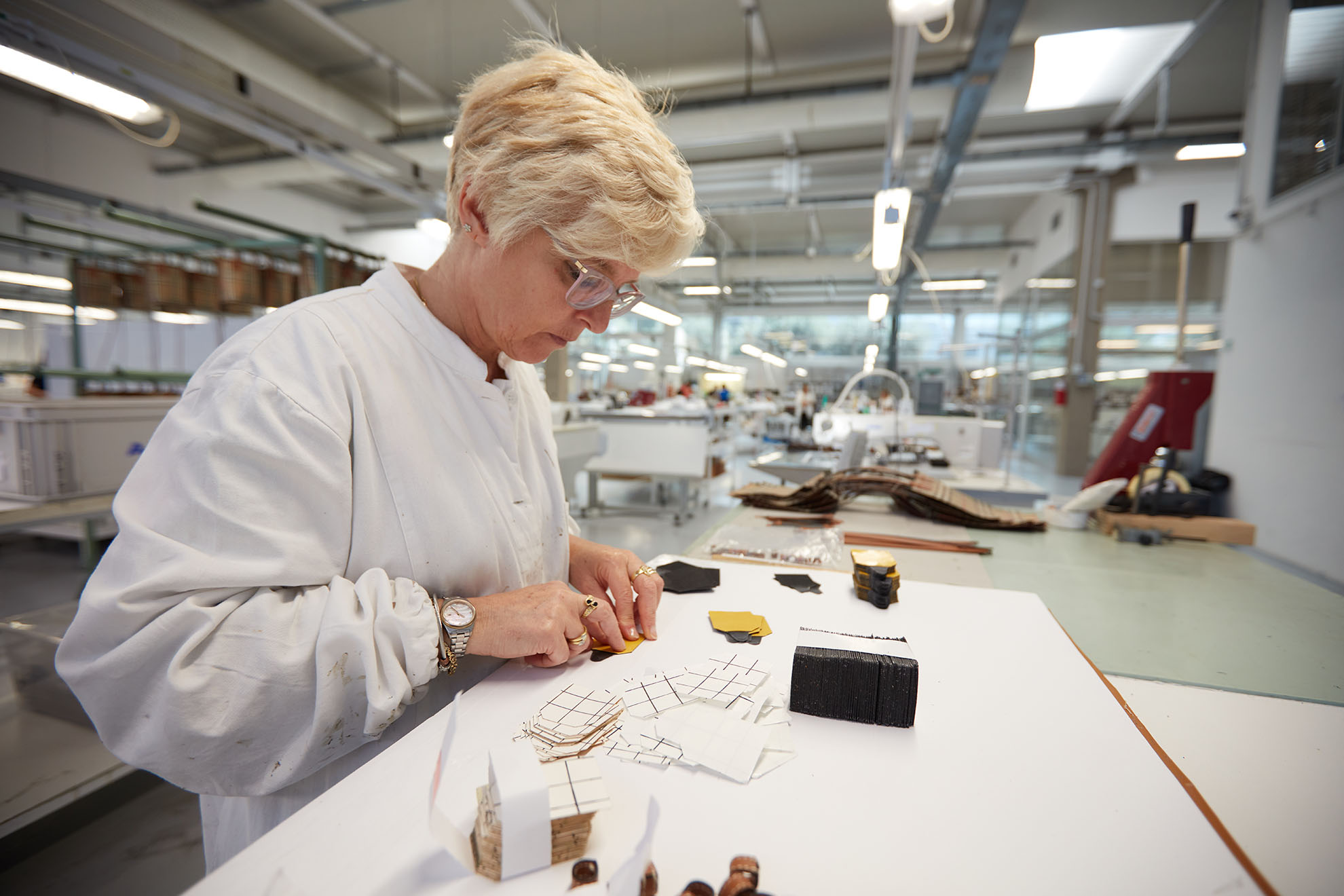 Every item, irrespective of its shape, size and function, is designed, developed and produced with an unwavering commitment to the quality of the raw material.
Small leather goods items that play an important part in everyday life: wallets and purses, key cases, document holders and travel accessories. Each item is made with care and attention to detail, ensuring functionality and style.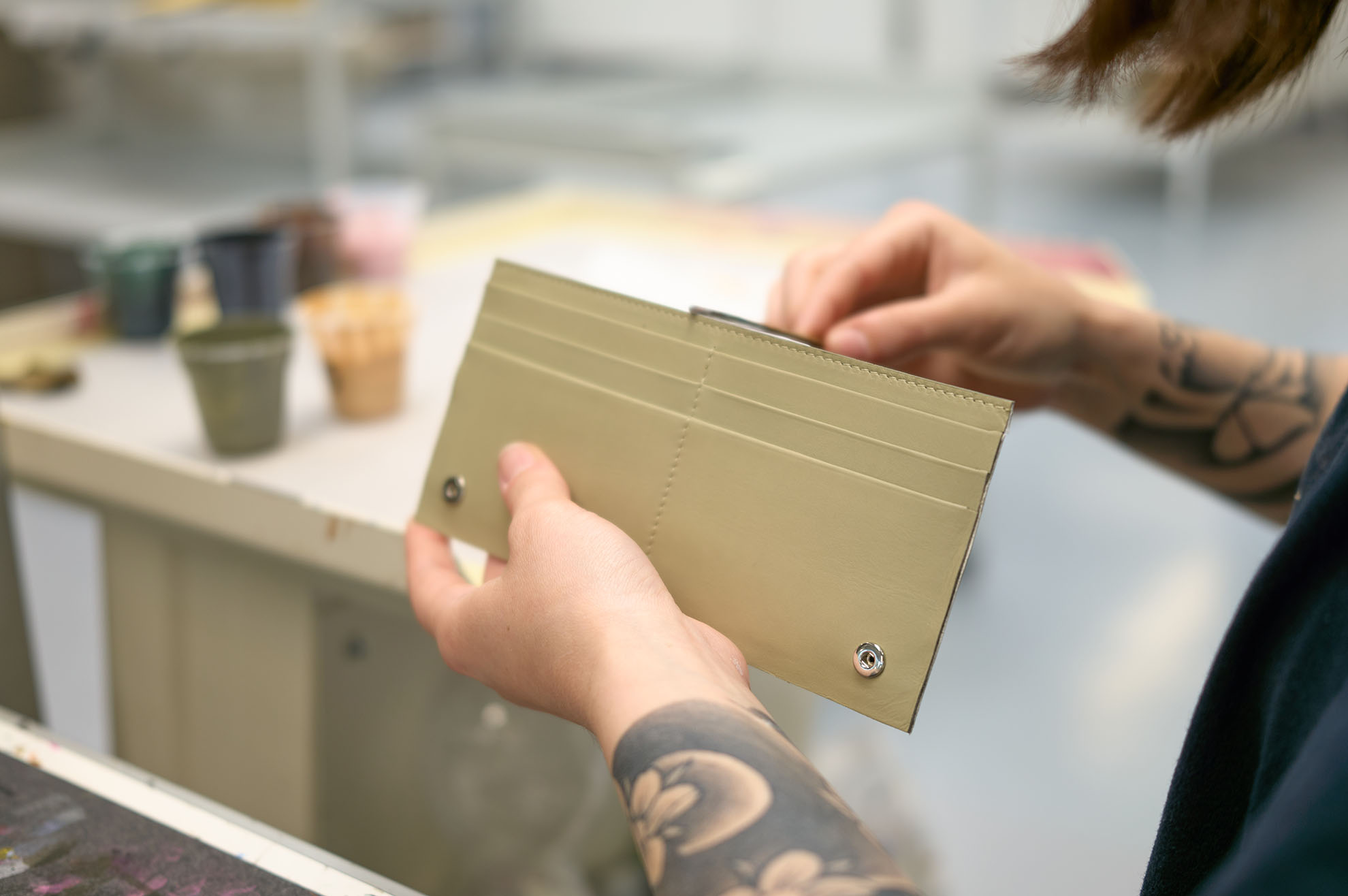 A variety of bags, both big and small, perfect for daytime and evening use, available in an array of different shapes, including pouches, bucket bags and fanny packs. Every bag is expertly crafted with high-quality materials and attention to practicality and aesthetics.
Art and technology combine to create exquisite objects for personal, home and office use. A range of unique items such as lipstick cases, compact mirrors, photo frames and bottle holders. Every item is precision-crafted with a particular focus on design and functionality, to enhance and complement any room.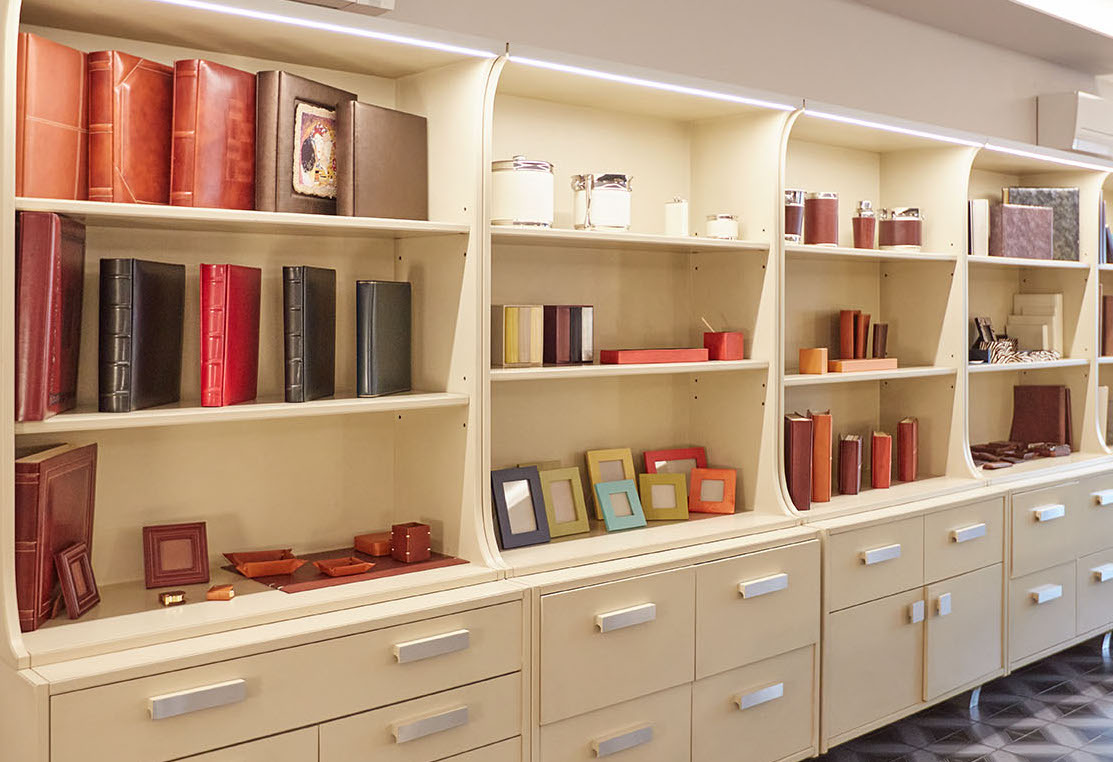 IF YOU ARE LOOKING FOR COLLABORATION OPPORTUNITIES, GENERAL INQUIRIES OR SIMPLY WANT TO START A BUSINESS CONVERSATION